With better visibility to the health and performance of your batteries you can maximize the uptime of your battery backup, while minimizing investment in battery replacements.
The PowerShield8 battery management system combines robust hardware devices for the reliable monitoring and collection of battery data with smart software dashboards. These provide a real-time view of battery health and predictive analytics about future performance. All backed by world-class technical expertise in battery management. That expertise extends across applications in data centers, and critical infrastructure such as transportation, emergency services, utilities and healthcare.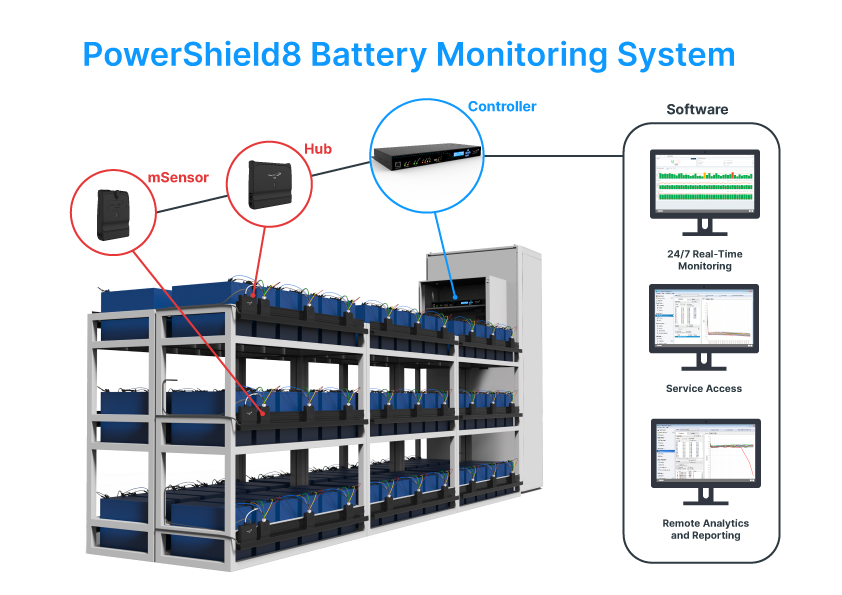 Link battery management software
Turning battery data into actionable insight
Link battery management software is a window into the health and performance of your battery systems. It enables you to make informed decisions quickly and proactively. Bundled with your PowerShield8 system, the Link software application manages the Controller and records all battery readings in its database for viewing, trending and reporting.
Data is turned into actionable information in the form of alerts and dashboards. Link also sends key information to control room and facility management systems. Available across sites and to multiple users, Link comes with no additional licensing or costs.
Instant, clear information for making decisions about your batteries.
Confidence that the right people will be alerted to any issues and be able to take action.
Ease of operation and training.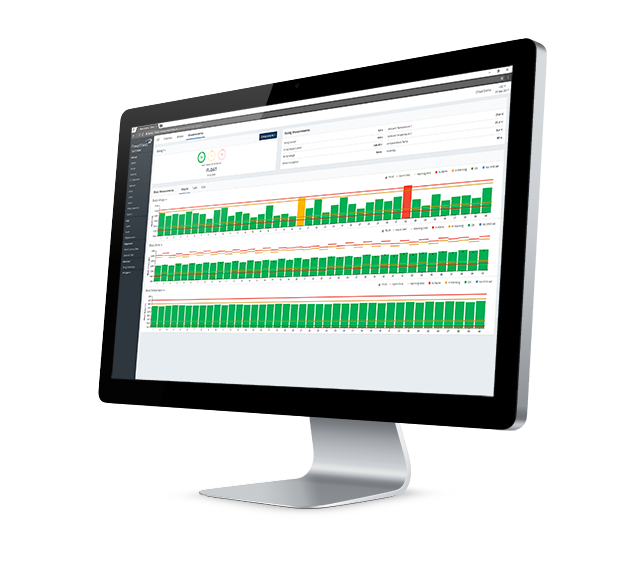 Controller
The brain of your battery management system
The Controller is an intelligent hardware device that at four second intervals captures, processes and stores all relevant data collected from batteries and the operating environment.
With regular monitoring comes the accumulation of data, the ability to report and spot trends, and make informed decisions. At the heart of this is the Controller.
The Controller captures, processes and stores data from the Hubs and mSensors. This includes battery voltage (DC and ripple), impedance and temperature, string voltage and current (DC and ripple), humidity, plus ambient temperature.
PowerShield8 meets the needs of a wide range of industries requiring continuous power. From data centers, through to critical infrastructure such as transportation, water services, healthcare and emergency services, etc.
PowerShield customers now have the choice of 2 Controllers:
The existing Controller, now called the LX, which has a capacity of up to 512 batteries.

The new Controller MX, which has a capacity of up to 200 batteries for smaller battery installations.
Both Controllers have the same battery management functionality. The Controller MX is a cost-effective option for smaller battery installations.
Have confidence that battery data is being gathered and recorded every four seconds.
Know that battery data will always be available and problems identified quickly.
Find the option for accessing and understanding the data recorded that suits your operation.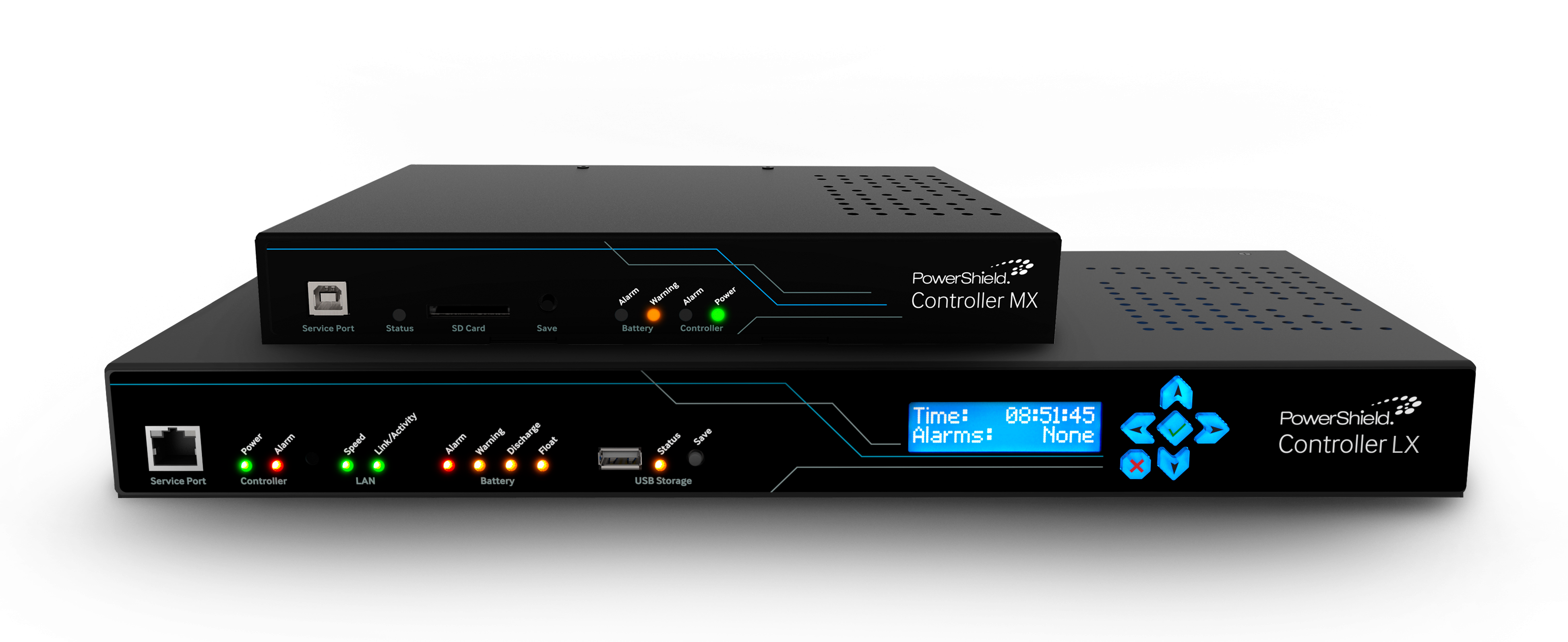 Supporting components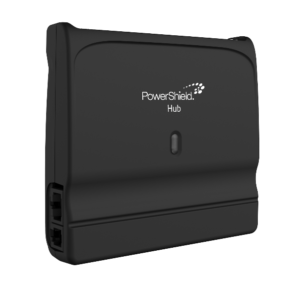 Hub
A Hub on each battery string connects the various data points required to provide an accurate picture of your battery bank's current and future state.
The Hub reduces the need for excessive cabling. It allows for more batteries to be added to every cable as well as being able to hold two roles (e.g. ambient temperature and current transducer). This reduces the clutter of a system and streamlines the configuration.
The Hub takes inputs from sensors at the battery rack and connects them through to the Controller. It also connects with external sensors to measure current and ambient temperature, and has an on-board sensor to gauge humidity, communicating this data to the Controller for aggregation.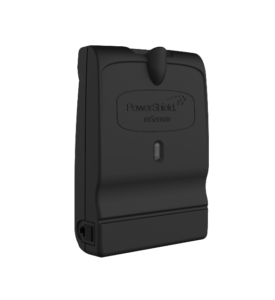 mSensor
mSensors enable you to quickly and accurately record data from every battery. Located at the battery, mSensors gather individual voltage (DC and ripple), impedance (Ohmic value) and temperature for VRLA, VLA and Ni-Cd batteries.
Advanced circuits in the mSensor drive fast data sampling and powerful measurement algorithms. 750Vdc optical isolation inside the mSensor keeps the dangerous voltages at the battery and away from the operator, while still ensuring battery data is passed to the monitoring system at speed.
Designed for use with batteries in racks or cabinets, mSensors come with pre-terminated harnesses, making them a simple 'plug and play' solution. This makes the hardware easy to install.
Available as separate components
The mSensor communicates via Modbus, meaning it can be easily integrated with existing site management devices. This allows expansion of your remote monitoring capabilities, without additional infrastructure. Alternatively, through a communication interface, battery data can be pushed direct to the cloud independent of existing equipment.